Brannan Cottage Inn Spring and Summer 2019 News and Announcements
The first half of the year has flown by for us here at Brannan Cottage Inn! We hit the ground running in 2019 with new ownership, and haven't looked back since. Everyone here is energized by all the changes taking place around us, and we're so excited to provide a truly unique, next-level experience for our guests that cannot be found anywhere else in Calistoga.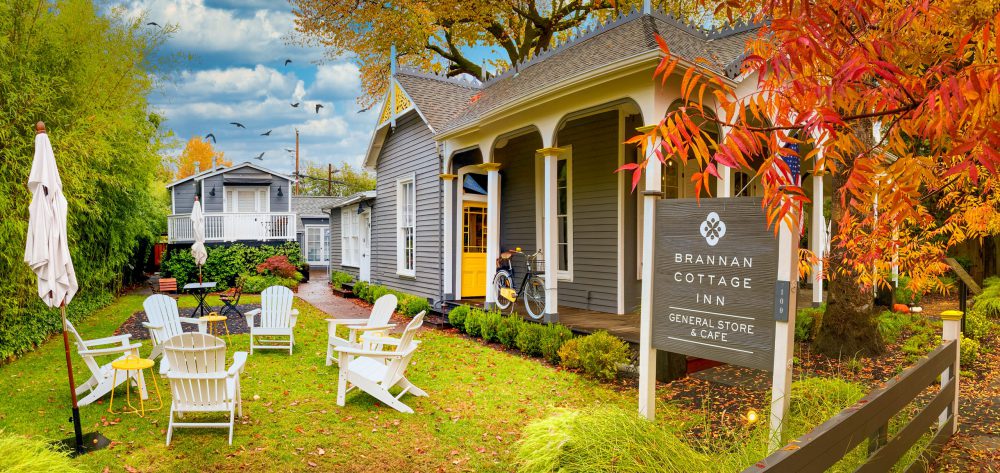 Brannan Cottage Inn's Sharp New Look
This one is probably the most dramatic of all the changes, and it's actually been in the works since almost day one of our new ownership. New owners Carl & Heather Dene have given this great 1862 Victorian lady a fresh look in gray, white and the cheeriest yellow. We have Heather to thank for choosing the color yellow, and it's not only a chic and modern color palette, but gives a nod to the original paint colors as they would also use yellow as an accent. The new look is prompting smiles from everyone who walks by.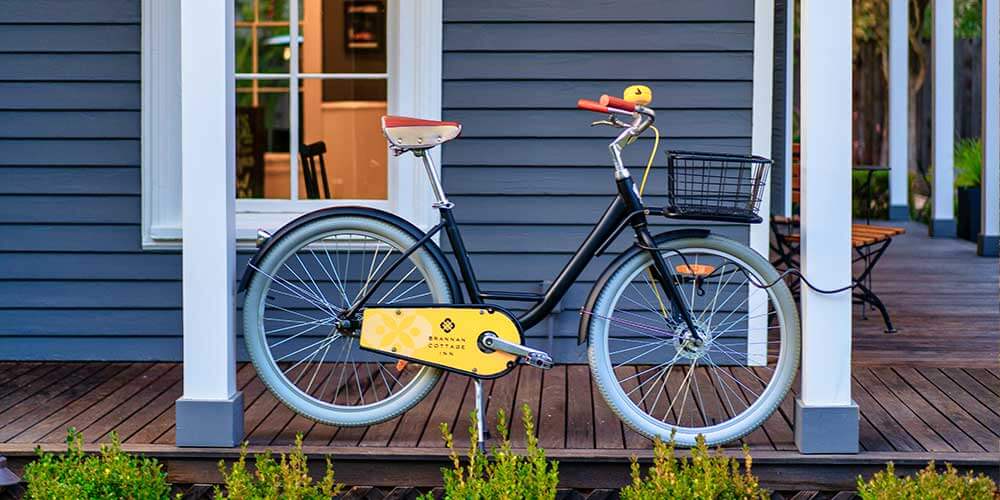 Enjoy a Bike Ride Around Calistoga
Classic cruiser bikes are the perfect relaxed way to explore Calistoga, and now they are available to everyone who stays with us. Our new fleet of complimentary beach cruisers are the perfect way to get around town for all of your wine tasting, gallery hopping, and dining outings. Plus they're branded with our logo so everyone will know you're staying at the coolest spot in town!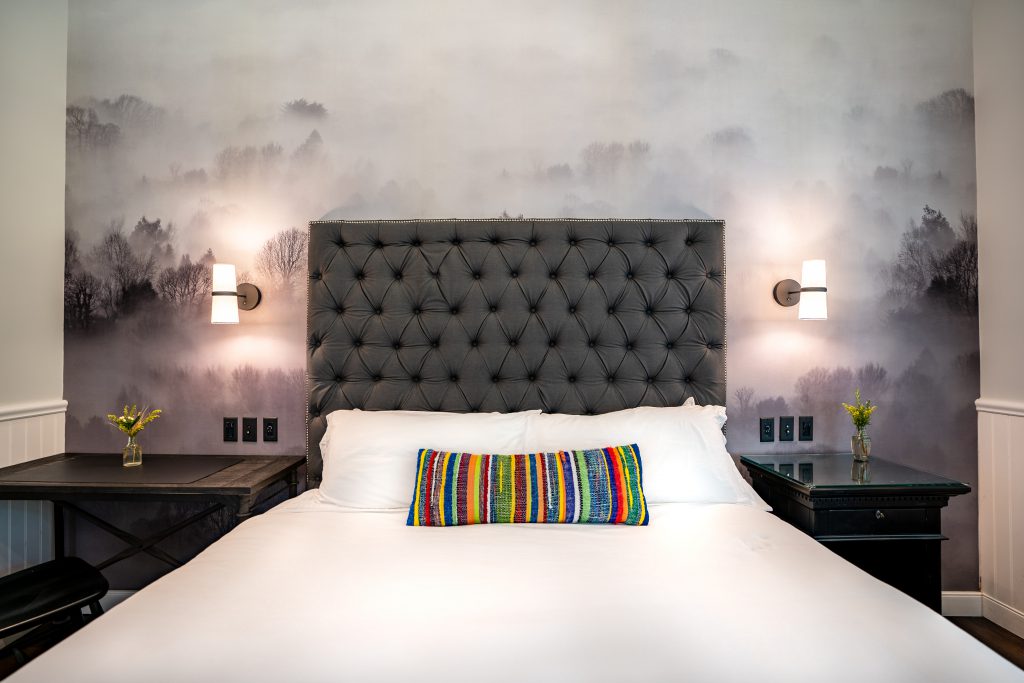 All King Beds, All the Time
We believe that all of our guests deserve nothing but the very best in-room amenities, so we have upgraded all of our rooms to have King beds. All 6 guest rooms now have the larger, more luxurious and comfortable beds with stylish upholstered headboards. This is just one of the many big & small upgrades on the property. Scroll through all of our different room options here.
Guest Raves
Small is beautiful. Stay with us and you'll see why guests give our intimate, personal hospitality 5 stars on TripAdvisor
"Amazing!" "Enchanting!" "Heavenly stay in a historic gem!" "Quiet, quaint and perfect"
Our insider hospitality staff Eden & Elizabeth are all about the best food, wine, and spa discoveries that will make your Napa Valley getaway unforgettable.
Ask about our exclusive wine & spa experiences with our favorite partners when calling to book.
Upcoming Events
3rd annual Rose Fest – June 8, Sterling Vineyards
If rosé all day is your idea of heaven, you can't miss this event. It's an unabashed celebration of the best rosés from all over Napa Valley, benefiting breast cancer research & education through the Susan G. Komen Foundation.
If you have any questions about Brannan Cottage Inn or would like to book a stay at our historic boutique hotel in Calistoga, please feel free to contact us here. We look forward to hearing from you and helping you plan an unforgettable visit to Napa Valley.